Leadership Awards
The Utah 1033 Foundation has created a Leadership Award program dedicated to supporting children and dependents of active Utah law enforcement officers in their pursuit of higher education.  Since its inception, our Leadership Awards Program has committed $148,500 to winning applicants.
Our Leadership Awards Program offers its grants each Spring, on a competitive application basis, to dependents of active Utah law enforcement officers who are seniors in high school or already enrolled in an accredited institution of higher learning, and who meet other qualifying criteria as detailed in each year's application packet.  Each Award is given in honor of Utah's fallen heroes, so that their names and their sacrifice will be remembered for generations to come.
2023 Leadership Award Winners!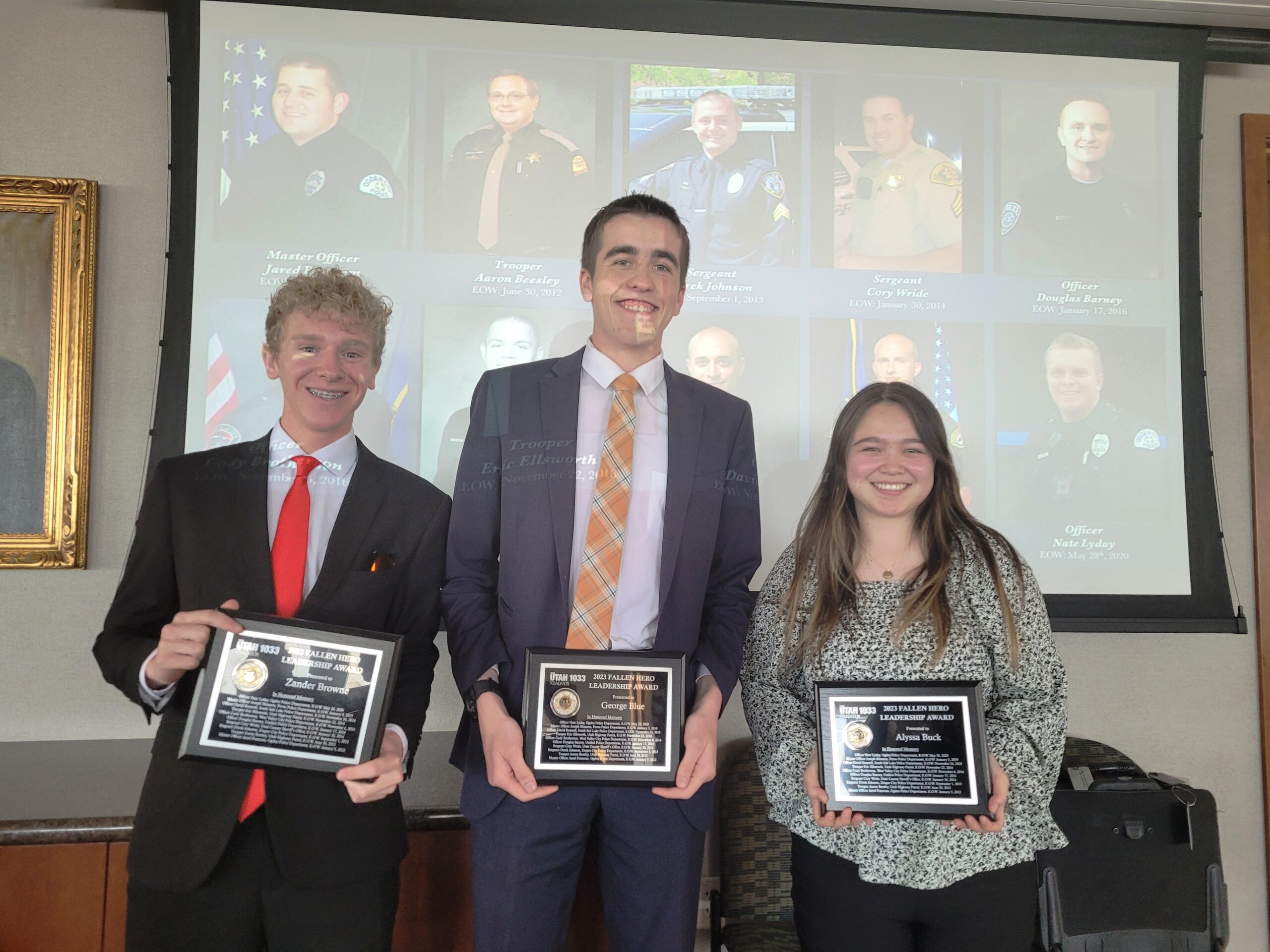 Fallen Officers Fund         Family Education Trust Fund         Leadership Awards
We rely on donations from individuals, corporations and private donors. If you are interested in supporting The Utah 1033 Foundation, please consider donating today.
---